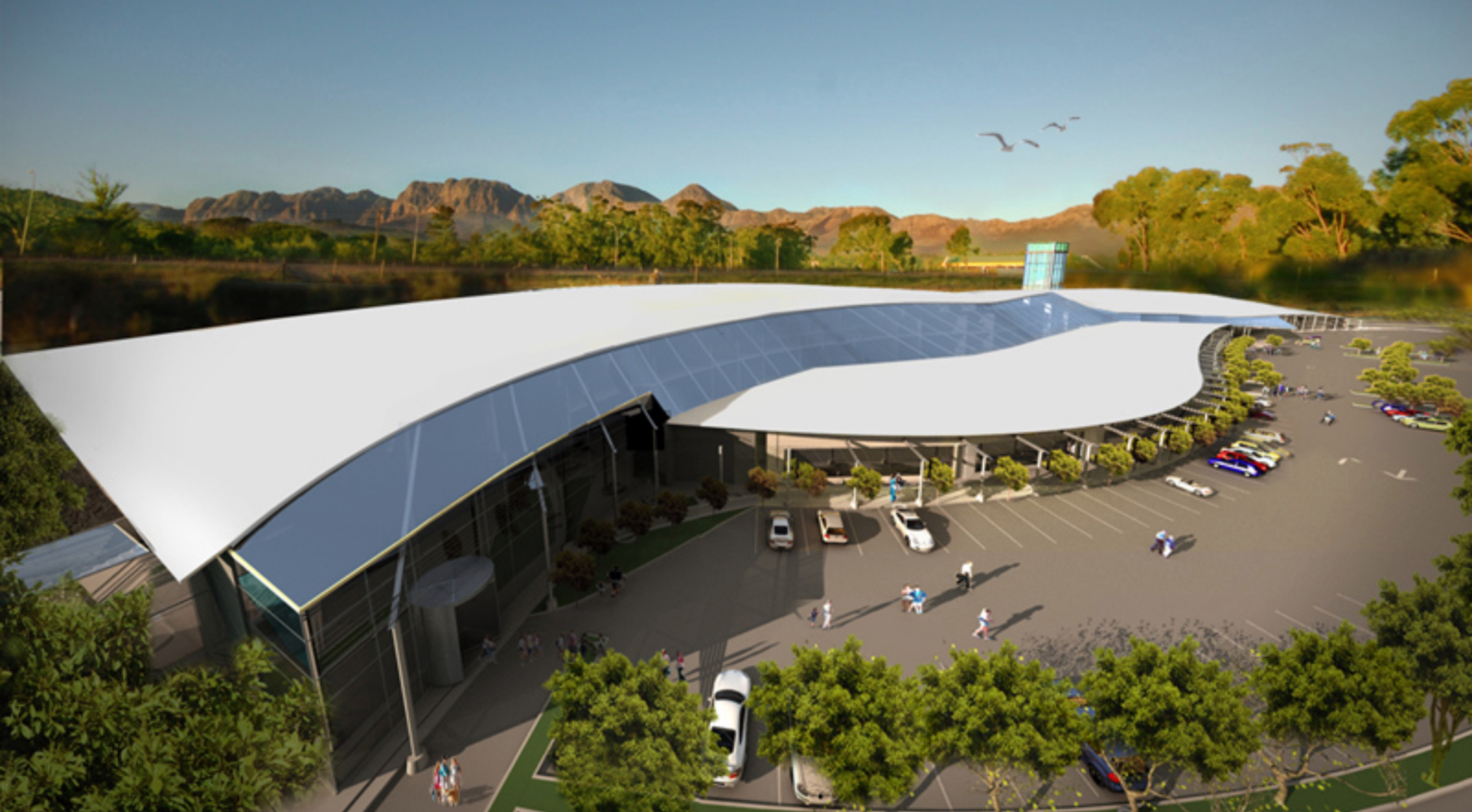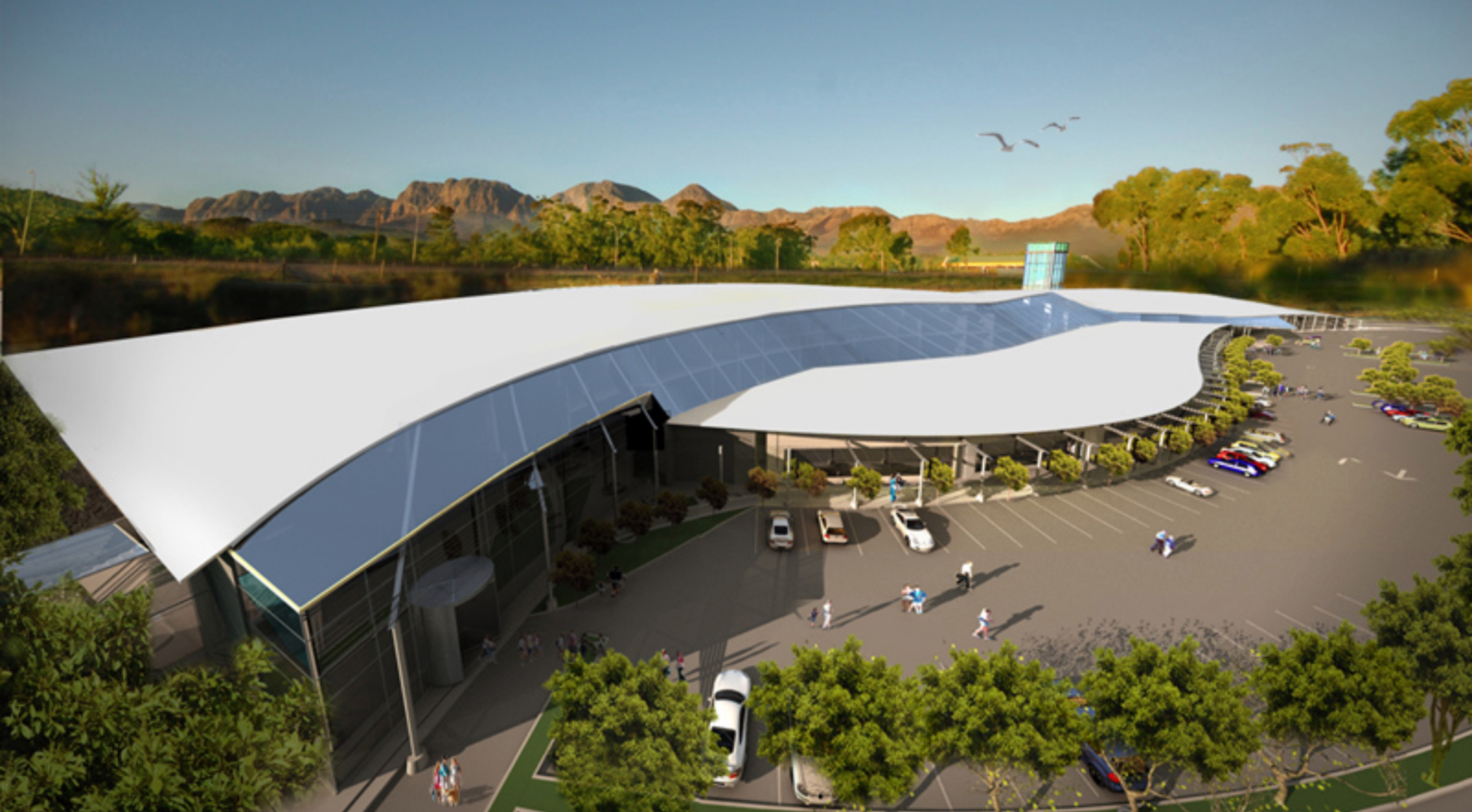 The Village Mall
01. Project Description
The site is located towards the end of Sir Lowry's Pass along the Sir Lowry's River Edge and flanked by both the current N2 and a separate less significant road, which links the site to the existing shell garage.
Designed to suit the given site constraints, namely the roads abutting the site, the river and the site boundaries themselves, the building follows a very fluid form which rests peacefully within its landscape. The building is essentially designed as a double storey structure and therefore reaches a total height of 11m from the mean ground level. The facade facing the parking area is single levelled with a curved roof flowing in the direction of the prevailing wind and therefore scoop the wind off and away from the building. The street facade is intended to interact with the road and the existing site in terms of how the facades bear signage in the form of glass 'advertising boxes' which will display good and have very limited signage. Service yards are intended to be screened and tucked away to either side of the mall in order not to have an impact on the passersby.
All materials was to be kept as natural as possible with the mix of timber, plaster and paint and a steel sheeted roof system with a centrally glazed internal circulation space. The roof will be painted so as not to create any reflection to the traffic from Sir Lowry's pass as well as to minimize heat gain.
No specific views are being taken away from the neighbouring sites as the current zoning is agricultural and our building aims specifically integrate itself within the landscape and to recognise the river next to it.
The building is not over scaled, nor is it offensive and the materials and colours are in line and keeping with its surroundings and nature.
02. Project Infromation
Location: Sir Lowry's Edge, N2
Status: Un-built
Size: 14 954m²