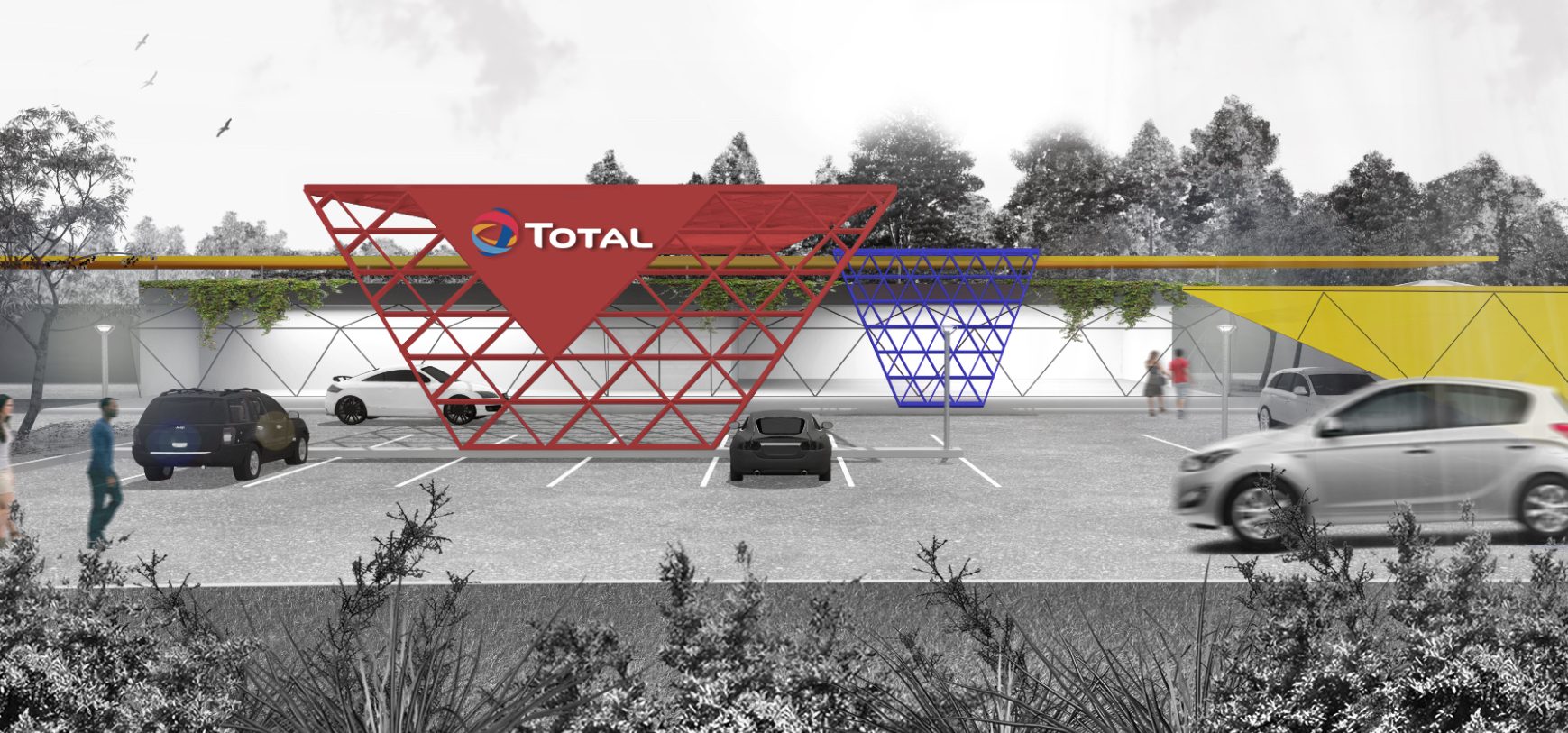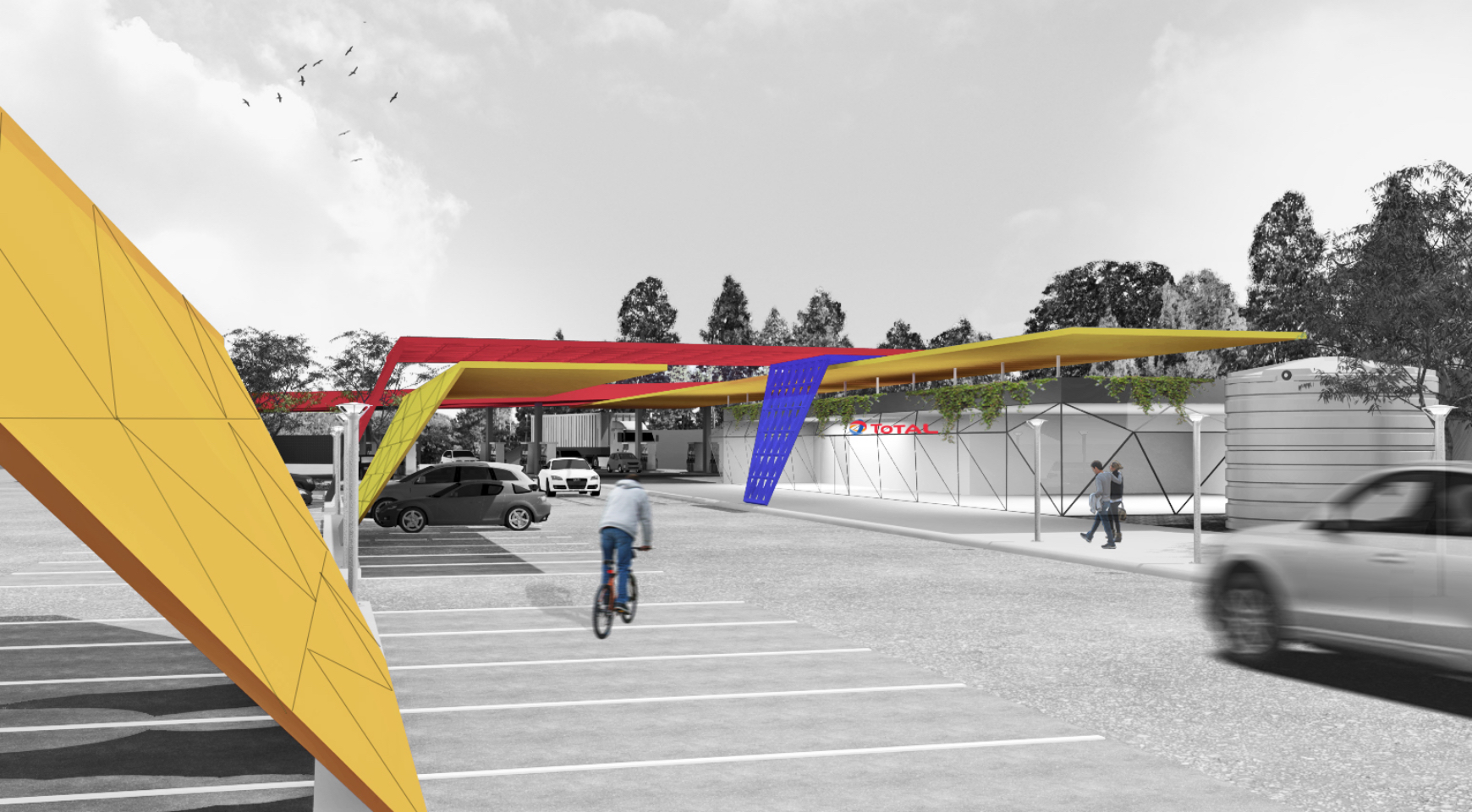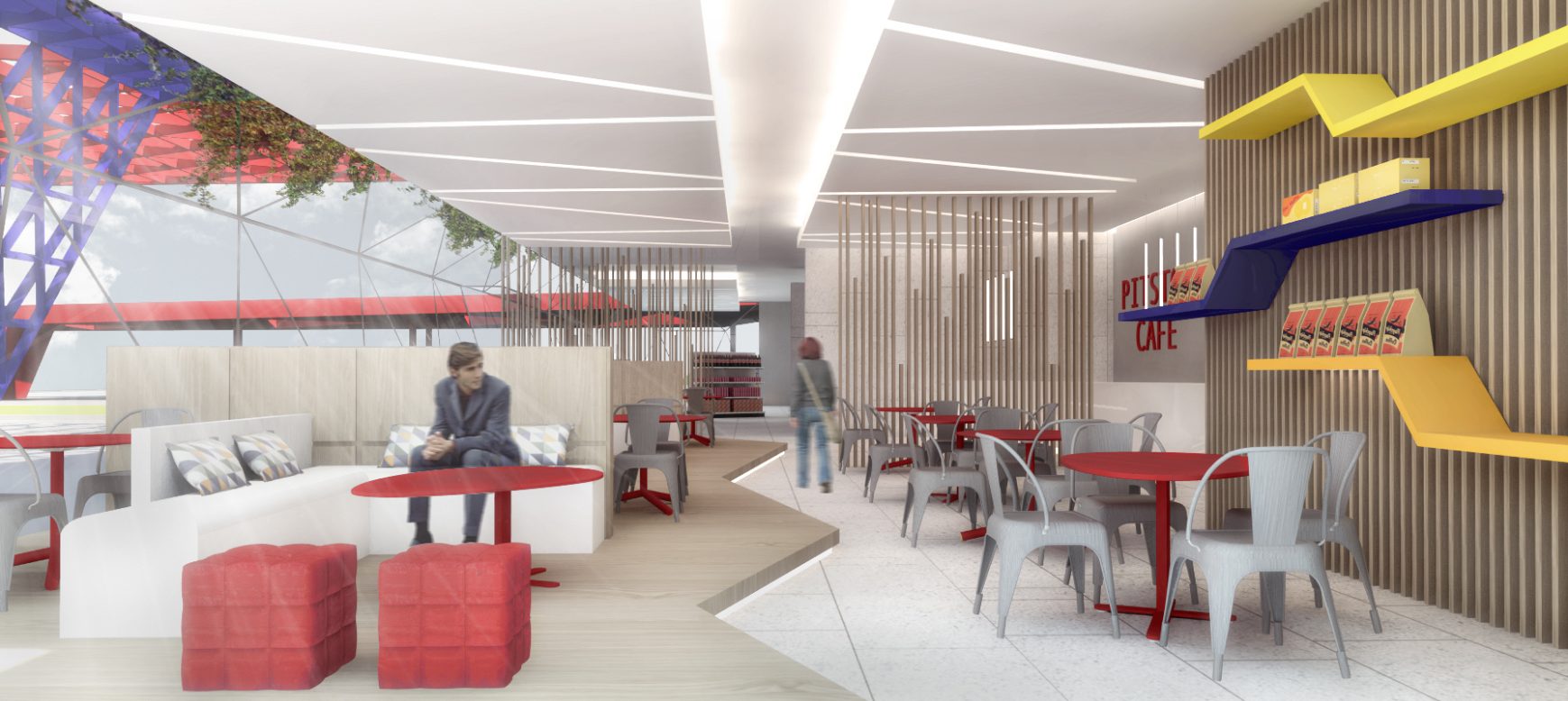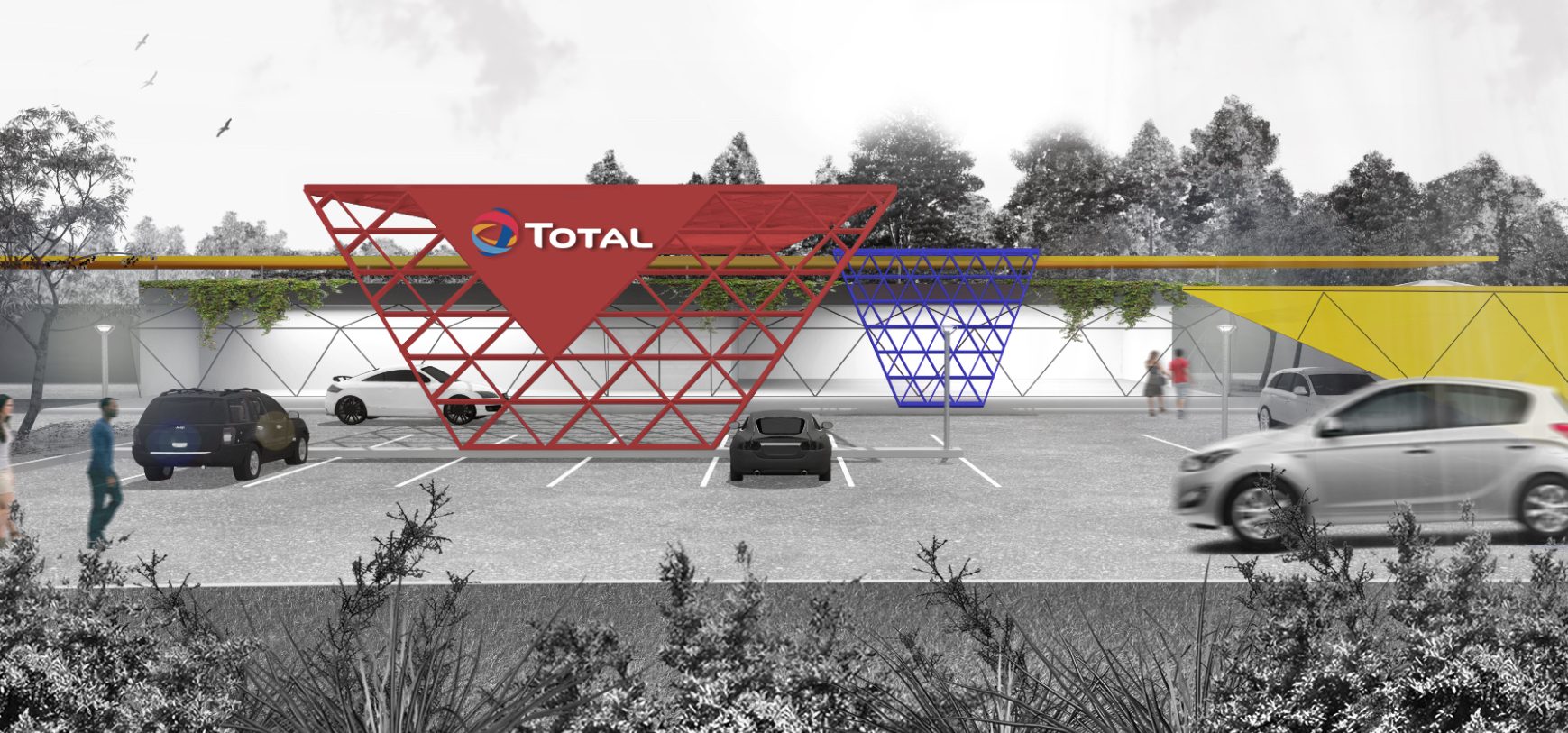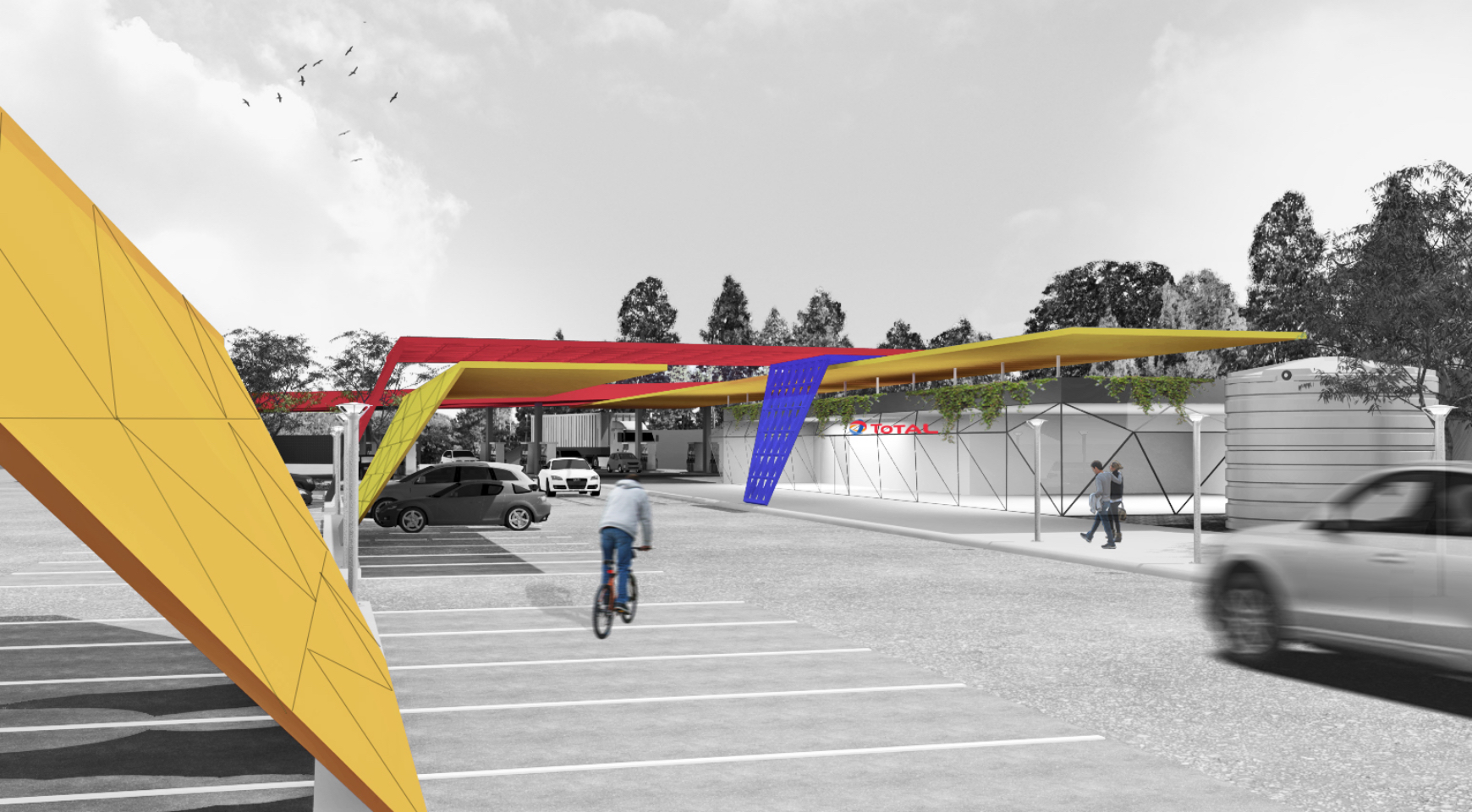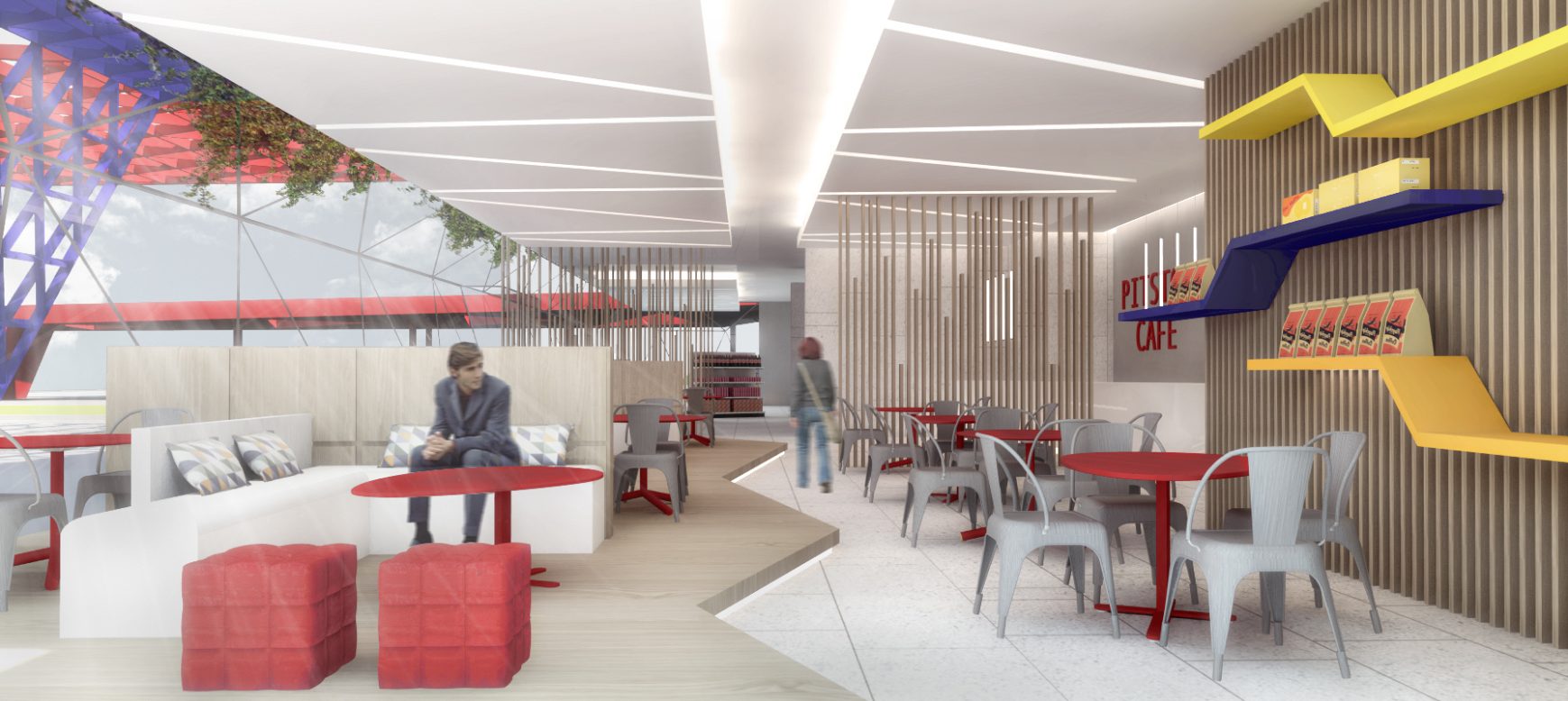 TOTAL Competition Entry
01. Project Description
The design competition brief called for architect that are at the forefront of innovation and eco design with an understating of retail and the fuel industry to design a new fuel station next to the N1 Highway in Cape Town.
The concept of the entry was the triangle of the three major categories of TOTAL, Oil&Gas, Speciality Chemicals and Renewable Energy. This formed the base of the design as well as the structural components.
A strong emphasis was placed on renewable energy and sustainability for the specific fuel station on one of the main highways in Cape Town.
02. Project Infromation
Location: N2, Cape Town
Status: Conceptual Design
Size: 8000m²